Date & Time

Sat, Dec 15 | 1pm, 2018

Cost

$40 members | $35 student and youth members | $60 non-members | $55 student and youth non-members

Location

ILM Theater
Brad Bird knew he wanted to be an animator when he first toured The Walt Disney Studios at just eleven years old. In his teens, he developed an animated version of "The Tortoise and the Hare" and sent it to Disney, where it caught the attention of several of Walt Disney's Nine Old Men. He was offered the rare opportunity to be educated in the art of animation by a key few of the Nine Old Men—an opportunity which would change the course of his life and help rocket his career into animation superstardom. Hear from Bird as he relives stories of working with the Nine Old Men as a young protégé, how their tutelage influenced his successful career in animation, writing, and directing, and their lessons he still heeds to this day.
Advance tickets for all membership levels
Tickets for October through December programs will be available as follows:
Walt's Circle Donors: Purchase tickets beginning Friday, August 3 at noon by calling 415.345.6829 or emailing membership@wdfmuseum.org
Corporate Members: Purchase tickets beginning Friday, August 3 at noon by calling 415.345.6815 or by emailing evann@wdfmuseum.org
Supporter and Friend-level members: Purchase tickets beginning Tuesday, August 7 at noon, by calling 415.345.6829 or emailing membership@wdfmuseum.org
All member levels: Purchase tickets online or at the ticket desk beginning Friday, August 10 at noon
Public (non-members): Remaining tickets available online or at the ticket desk beginning Wednesday, August 15 at noon
To receive priority access to purchase tickets, you may upgrade your membership. Membership dues and Walt's Circle donations may be paid as monthly installments or as a one-time annual payment. For more information, please call the membership department at 415.345.6810.
About the Speaker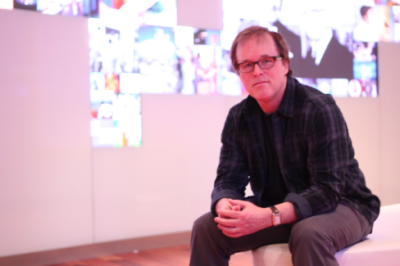 Brad Bird
Brad Bird is an American director, screenwriter, animator, producer, and occasional voice actor. Bird was part of one of the earliest graduating classes of the California Institute of the Arts and began his career as an animator for The Walt Disney Studios for The Fox and the Hound (1981) and The Black Cauldron (1985) where he was mentored by Milt Kahl, one of Disney's legendary Nine Old Men. Bird served as a creative consultant on The Simpsons (1989–) during its first eight seasons, where he helped develop the show's animation style. Afterwards, Bird left to direct his first animated feature, The Iron Giant (1999), which fared poorly at the box office but has come to be regarded as a modern animated classic. He joined Pixar in 2000, where he developed his second and third pictures, The Incredibles (2004) and Ratatouille (2007). Both films place among Pixar's highest-grossing features and earned Bird two Academy Awards® for Best Animated Feature.
In 2011, Bird directed his first live-action film, Mission: Impossible – Ghost Protocol, which became the highest-grossing and best reviewed film of its franchise. In June 2018, Incredibles 2, written and directed by Bird, was released to high praise by critics and audiences alike.